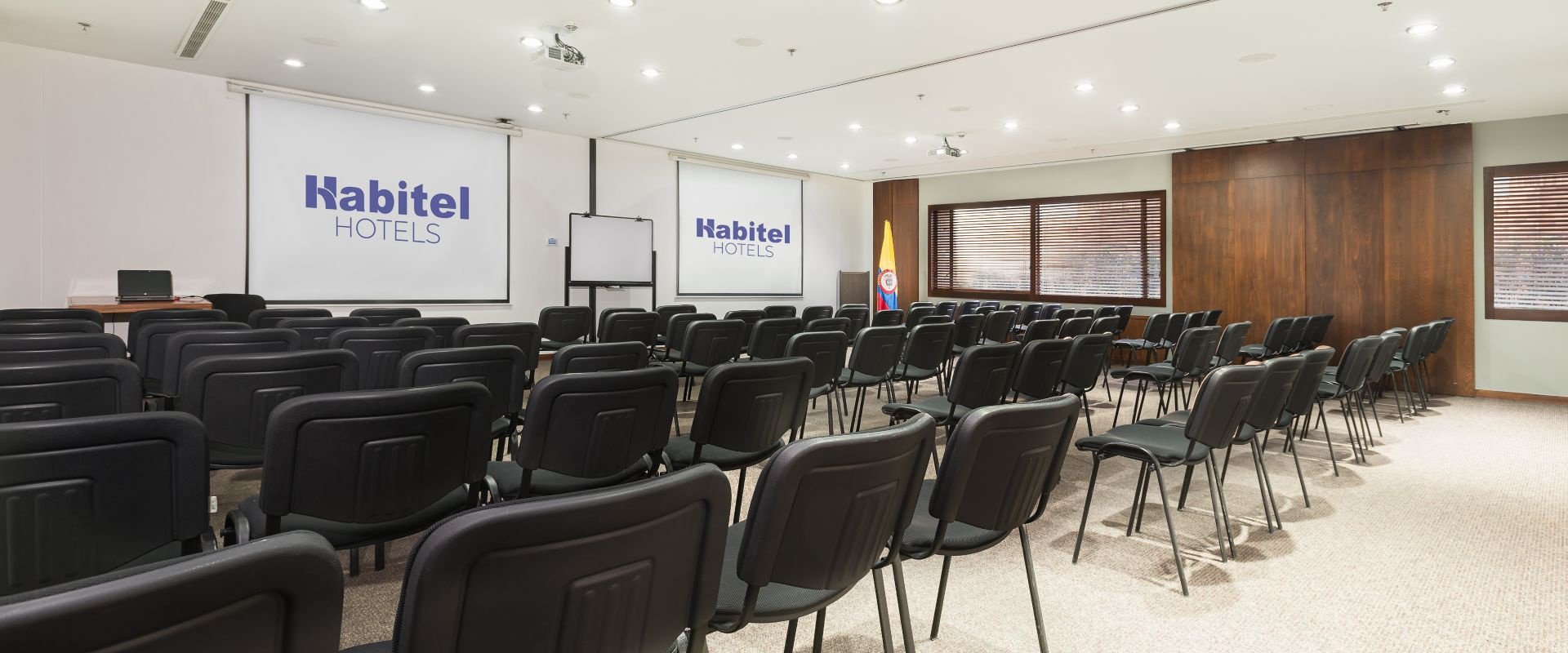 Organise your events with success in Habitel Hotels
Request a budget in Habitel Hotels, Colombia
Let our wedding specialists help you with celebration details, including the selection and arrangement of your wedding reception. We offer total flexibility so that you can design the wedding menu that you've always dreamed of, perfect for the occasion.

We will guide you to personalize your menu, from the welcoming cocktail to themed stations, including a selection of appetizers, entrees, and drinks.

Discover the wedding space options in Bogotá that Habitel Hotels hast to offer.